The first bottling of our rare Wolfcraig 30 Year Old Premium Blended Scotch Whisky is a true milestone in our pursuit for producing only the very best. It has been a rewarding journey.
This pursuit of excellence has taken many years of dedication, commitment and a relentless passion from myself, Ian and the whole Wolfcraig team – it has been a memorable and unique experience.
It has taken 30 long years to craft this noble icon but it will only take a matter of seconds to recognise this blend's outstanding credentials.
Many different casks have been sourced to enhance the elegance of this formidable Premium Blend. They include Oloroso Pedro Ximenez Sherry butts from Spain and freshly emptied Bourbon Barrels from Kentucky. The result – a complexity of rich flavours which continue to enhance and reward your palate.
Masterly wood management has been the key to the Blends success. Ian and I are very proud of this release, and we know we have composed a flawless diamond that sets the bar for our next expressions that will follow.
Producing our rare Wolfcraig 30 Year Old Premium Blended Scotch Whisky has given us a treasure chest of pure liquid gold for you to enjoy.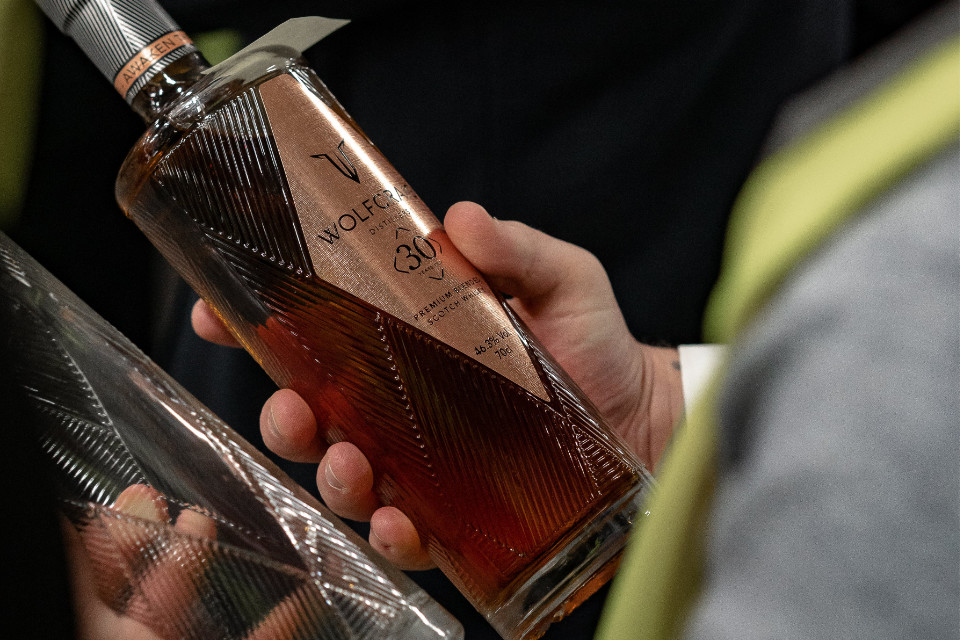 Toast and taste its rare excellence and unsurpassed beauty, you will not be disappointed.
Slainte, Richard Paterson OBE