As Richard Paterson enthusiasts, you will know that a famous line he laments in all of his tastings, is that "The Cask is King".
With this in mind, Richard travelled to Bodega San Andres in Jerez de la Frontera, Spain, to visit his long term friends there, and assess their decadent sherry casks to finish his and Ian's second release for Wolfcraig.
The Wolfcraig 14 Year Old Deluxe Blend
- Triple Sherry Cask Finish -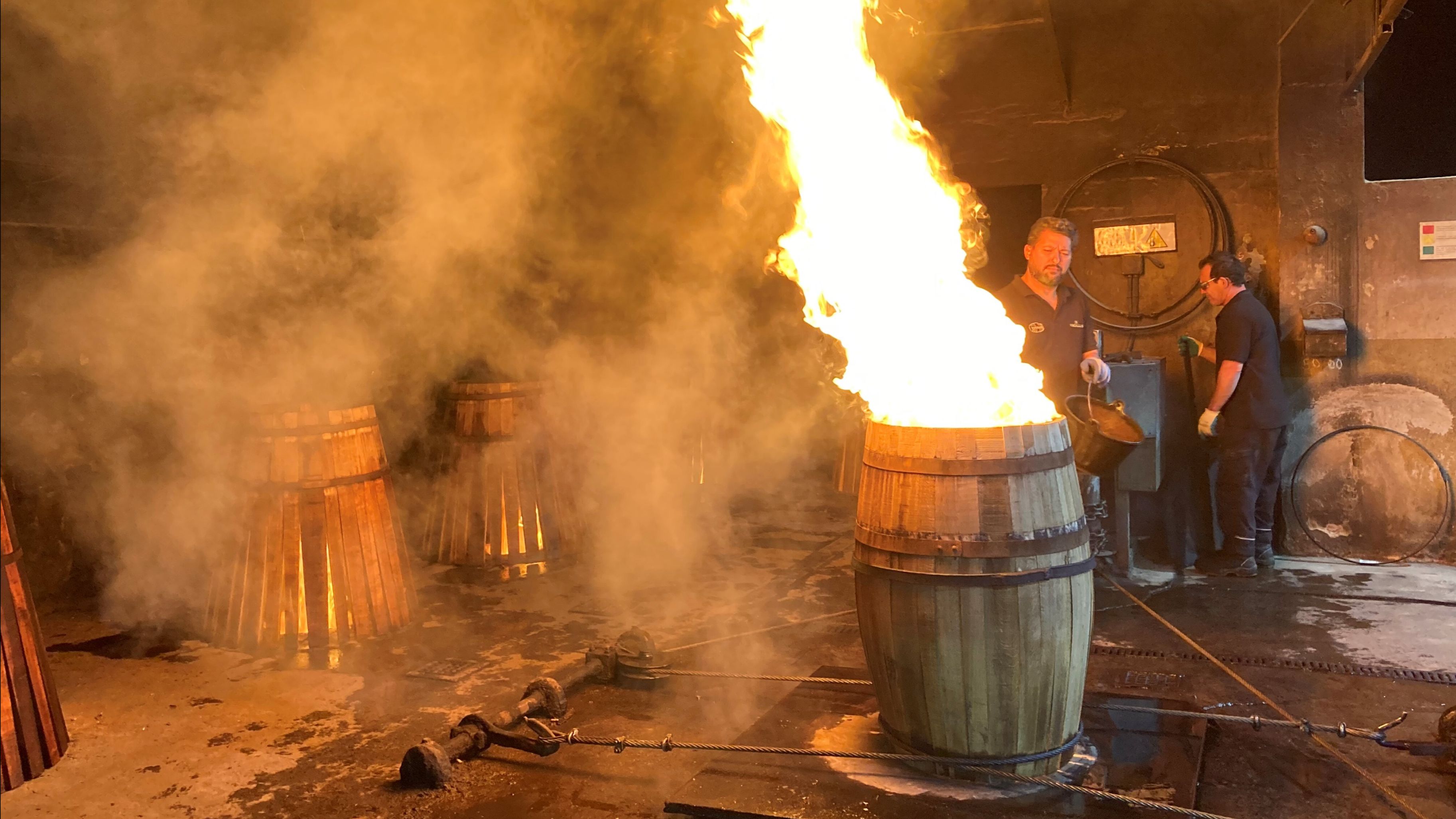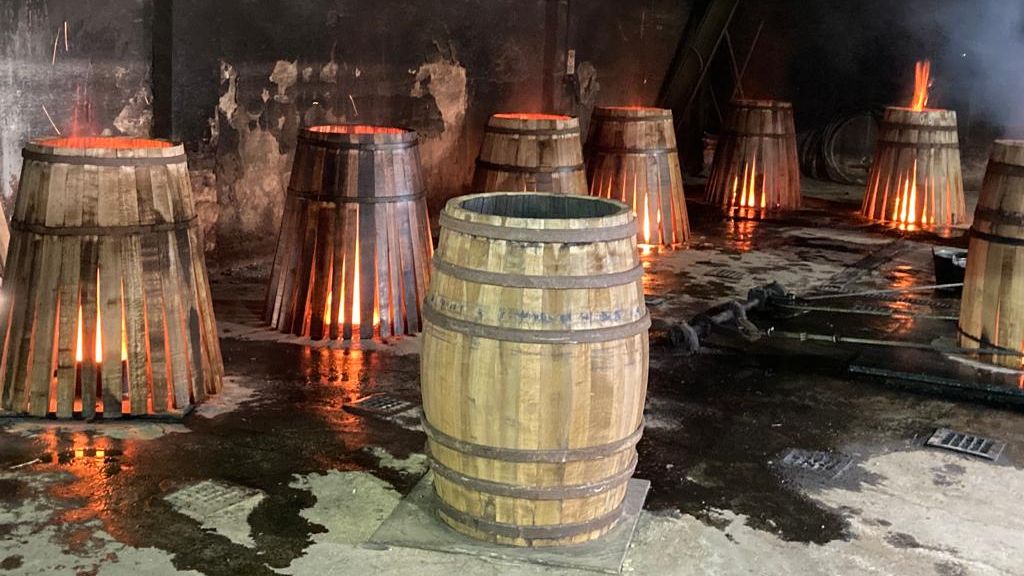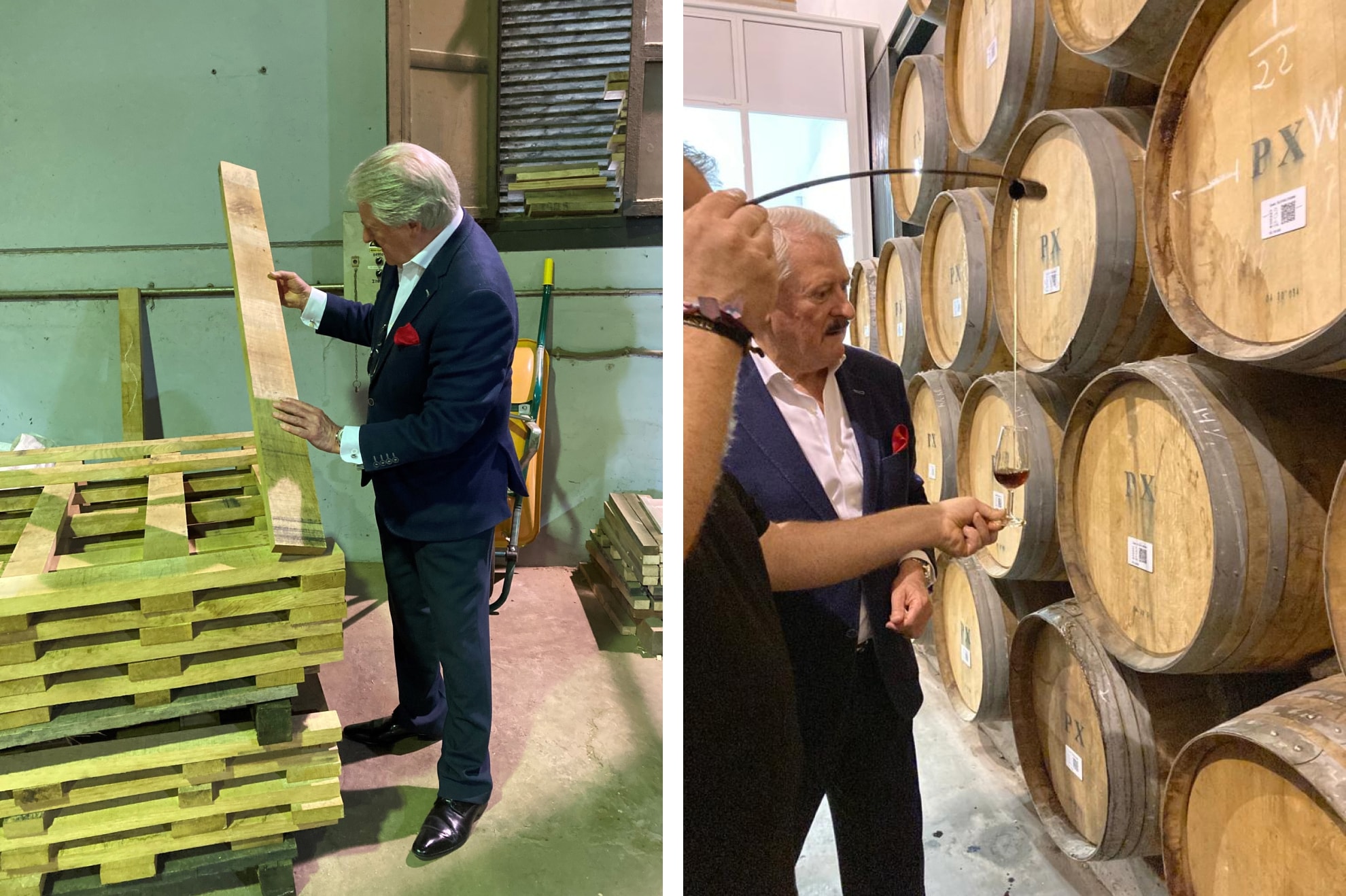 After maturing the whisky in freshly filled ex bourbon barrels, Richard and Ian agreed on utilising the rich and distinct characters of three different types of sherry cask to craft a luxurious finish for their 14 Year Old release.

From the Amontillado casks we find dried fruits, tobacco and a range of nutty flavours.

From Pedro Ximénez Oloroso casks we find intense raisiny, slightly dusty smokiness, rich fruitcake and dark chocolate.

From the Moscatel casks we find dessert wine characteristics, some sweet citrusy flavours, candy floss and marmalade.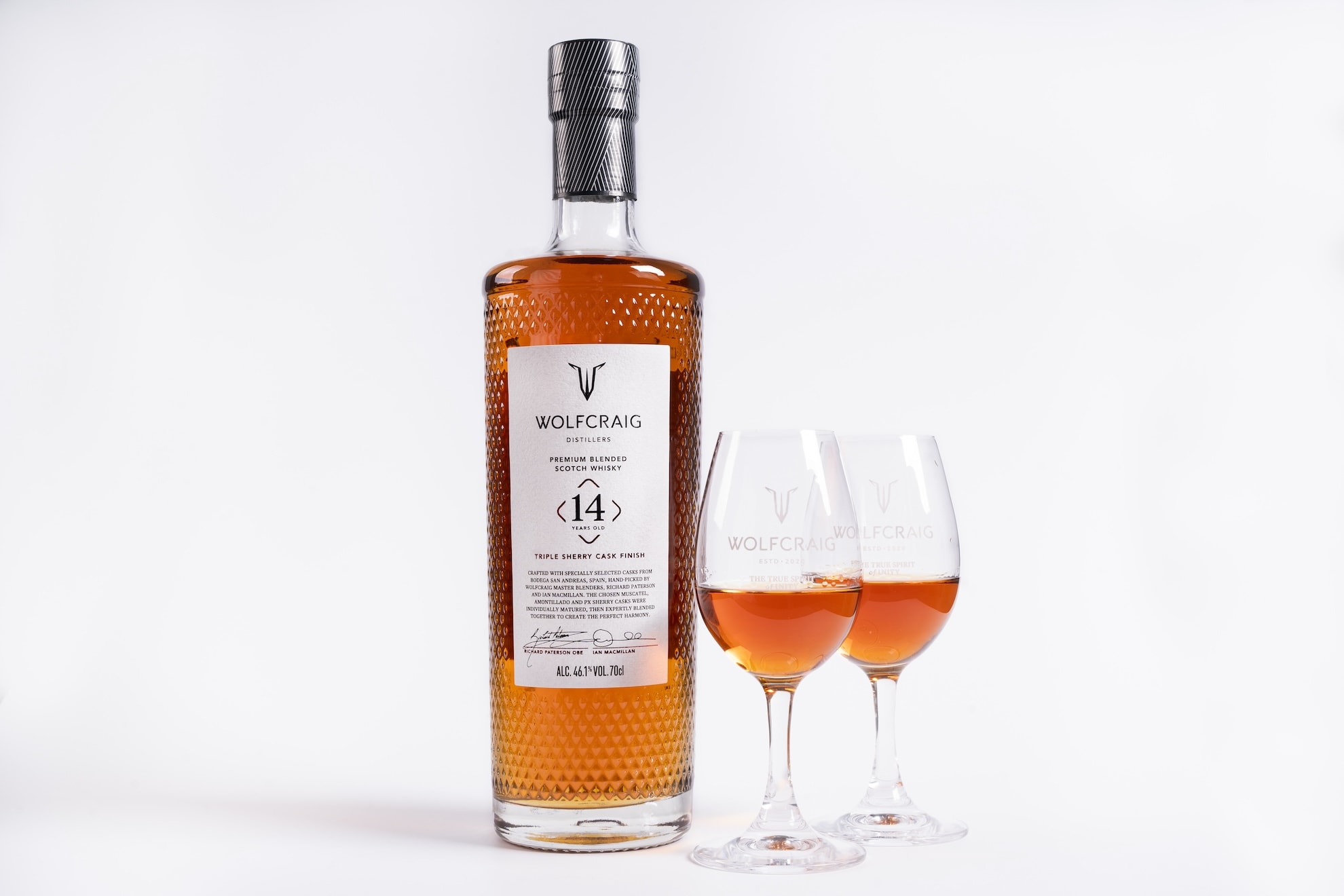 After allowing all of these wonderful sherry characteristics to influence the whisky, Richard and Ian married them together in varying levels to shape the profile that they desired.

Finally resulting in a totally unique Wolfcraig release with a rich and intense character.